2005-2006 Pontiac GTO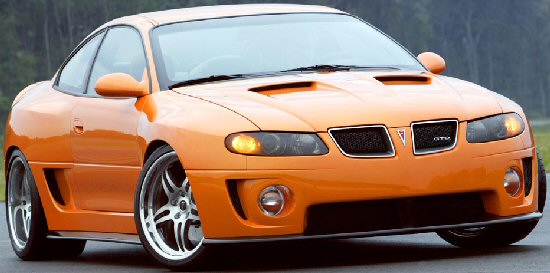 Nitrous Oxide Systems / Kits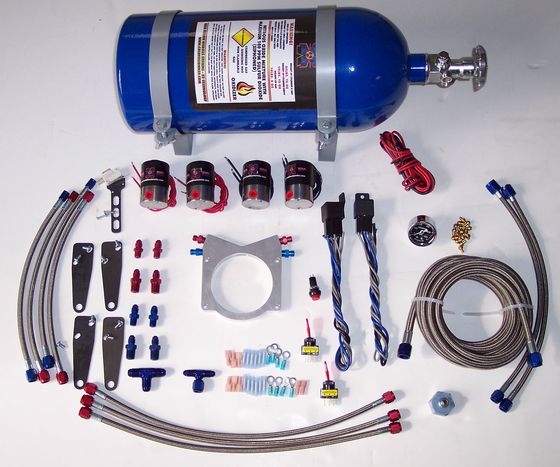 This is the ultimate kit for your GTO. We are proud to say there is not a finer nitrous oxide kit on the market for the LS2 based GTO. Adjustable from mild to wild allowing for 100-250HP on the single stage, and 100-250hp on each stage ont he dual stage kit for a possible 200-500HP!!!
The long awaited Single and Dual Stage LS2 Plate Sytstem is finally here!!
Now your LS2 can make HUGE Reliable Nitrous Power!
The Single Stage kit can make between 100-250HP
The Dual stage kit can make beween 200-500HP!! (up to 250hp a stage)
This is the highest quality kit available, comes with a lifetime manufacturers defect warranty on all compnenets. Free Nitrous install DVD, huge reliable 400 HP solenoids, and everything you need to install and make big power on your LS2!
| | | | | |
| --- | --- | --- | --- | --- |
| Item # | Item Description | Retail | Price | Purchase |
| CFN-1106 | Complete Single Stage LS2 Nitrous Plate Kit | $699 | $599.95 | |
| CFN-1109 | Complete Dual Stage LS2 Nitrous Plate Kit | $899 | $762.00 | |
| CFN-1105 | Single Stage LS2 Nitrous Plate Kit - No bottle/bracket/feed line | | $436.00 | |
| CFN-1108 | Dual Stage LS2 Nitrous Plate Kit - No bottle/bracket/feed line | | $599.99 | |
| CFN-1104 | LS2 Plate Single Stage | | $179.95 | |
| CFN-1107 | LS2 Plate Dual Stage | | $239.95 | |