Nitrous Purge Kit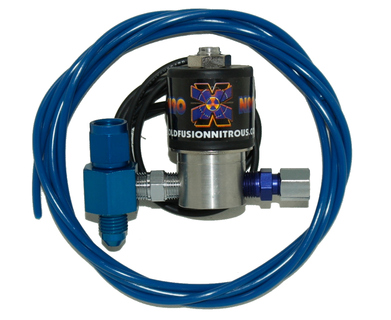 Our Purge Kit is designed to release the trapped gas so you get a rock solid liquid nitrous hit every time!
This nitrous purge kit uses top quality parts and can really impress your friends or scare the competition! You can see one of our customers spraying their single outlet purge systems here scroll down a few pics
We offer the single spray Purge Kit or our unique Dual outlet purge kit that comes with a special T Fitting and lines to purge nitrous from 2 spots!